Welcome to Happy Valley School East Campus,
the  East Valley extension of our ADE "Grade A"
Happy Valley School in Peoria, AZ.
Take a virtual tour of our campus!  Watch the video below:
  Happy Valley School East Campus is a San Tan Valley Arizona Charter School dedicated to providing a learning environment that will improve pupil achievement in the basic skills. Our commitment is to have a teacher in every classroom who cares that every student learns, grows, and experiences success every day.
We take responsibility for and are accountable for the progress of each student. Most of our students move two grade levels per year in reading, spelling and math.
Strong Academic Curriculum
Enriched & Supported Classes To Meet Student Needs
Curriculum Meets and Exceeds State & Federal Standards
Technology/Computer, Music, & P.E. All Grade Levels
Classroom Aides
Tuition Based Pre-School
After School Activities
Free Bus Transportation
Staff CPR and First Aide Trained

Safe and Secure Environment

National Contests in Language Arts,  Science and Social Studies

Student Academic Awards

Family Nights

Field Trips

Weekly Assembly

Book Fair, Science Fair, History Fair, Talent Show and Art Show

Uniforms Required
Kindergarten through 6th grade
Phonics-based reading and spelling
A proven, successful curriculum
Traditional American History
A safe, disciplined environment
Caring, nurturing teachers
A tuition-free charter school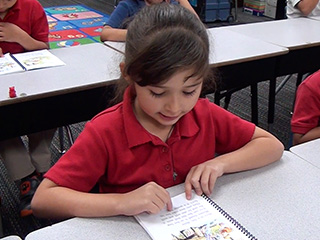 Reading
The original 1836 version of the fabled reading instruction books which for three-quarters of a century were used by four-fifths of all American school children.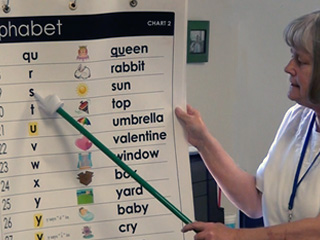 Phonics
We have an intensive, "phonics first" reading program, beginning in kindergarten.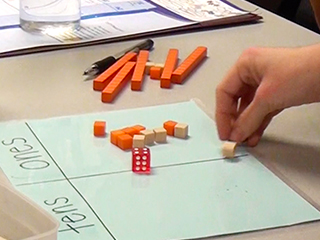 Math
Explicit and systematic instruction refers to the direct teaching of academic concepts and skills in a clearly defined sequence designed to grow over the course of the year and from grade to grade.
Online Resources

Please click here to find the resources we have set up online to help with learning opportunities for your student.
HVE Mitigation Plan – Click to open
County Covid-19 Home Isolation – Click to open
"My child likes participating with the flag in morning assembly. I like the way my children feel included in their school"
"Everyone there cares about each and every student"
"The teachers actually teach. I love that my daughter gets personal help and attention."
"I love the uniforms and academic difficulty. My child is learning harder work than kids in public school."
Happy Valley East Campus

266 E. Westbrooke Rd, San Tan Valley, AZ 85140
PH: (480) 888-1342
Fax: (480) 888-8450